DESCRIPTION
Inspired from Danish mid-century modern design, The 6080 Coffee Table is a great example of the "New Teak". These new designs incorporate many of the soft lines of the classic danish modern, but definitely perform very well in the contemporary homes of today. The distinguishing features of this style consist of a classic, understated look, and clean lines with minimal ornamentation.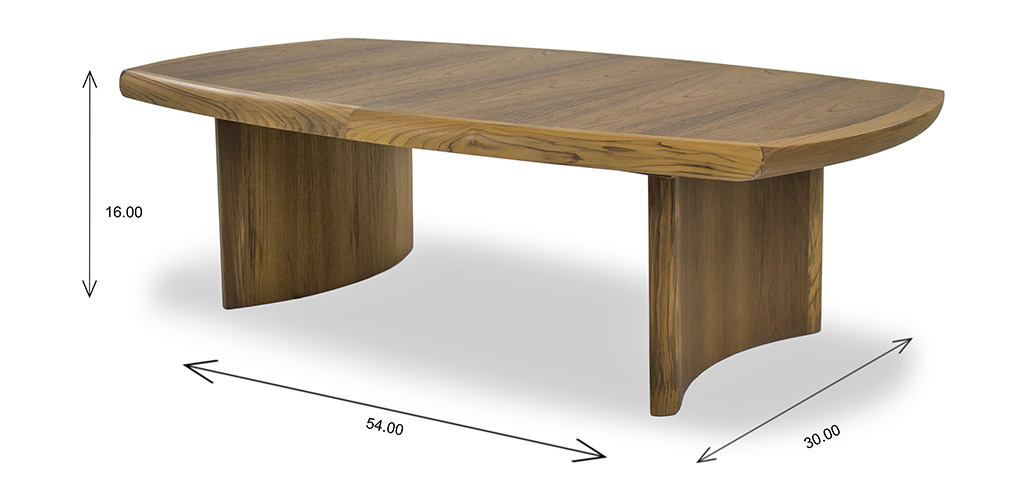 NORMAL CLEANING
Dust regularly with a slightly damp, soft, lint-free cloth.  Wipe dry with a dry, soft cloth in the direction of the wood grain.  Spills should be immediately wiped up with a damp cloth.
RISK MANAGEMENT
To reduce the risk of damage, take some precautions: Use coasters for glasses and mugs. If a glass top is added to the surface, be sure it rests on felt pads. Don't place a potted plant on a surface unless it's in a water-tight container or in a drip tray. Use protective pads under pottery,heavy objects or any items that may have a rough bottom.