Modern Style Dining Chair
Powder Coated Steel Frame & Legs
Available in Fabric,Vinyl and Leather
Available for Custom Order
15 Metal Options and 50+ Cover Options, Call or Visit and talk to a sales representative for details
Made in the USA
Available for in-store pick up or local delivery
DESCRIPTION
Playful curves and a flirty stance ensure that the Bliss chair will tickle your fancy. The soft arcs of the back suggest a cheerful, carefree smile, gently echoed in the broadly curved seat. A slight flex in the steel upright allows the generously padded upholstery to cradle you in serene, calm comfort. Tapered legs add a flair and pleasing visual harmony to this exceptional design. Available in all Elite fabrics and leathers. The steel frame is offered in durable powder-coat finishes.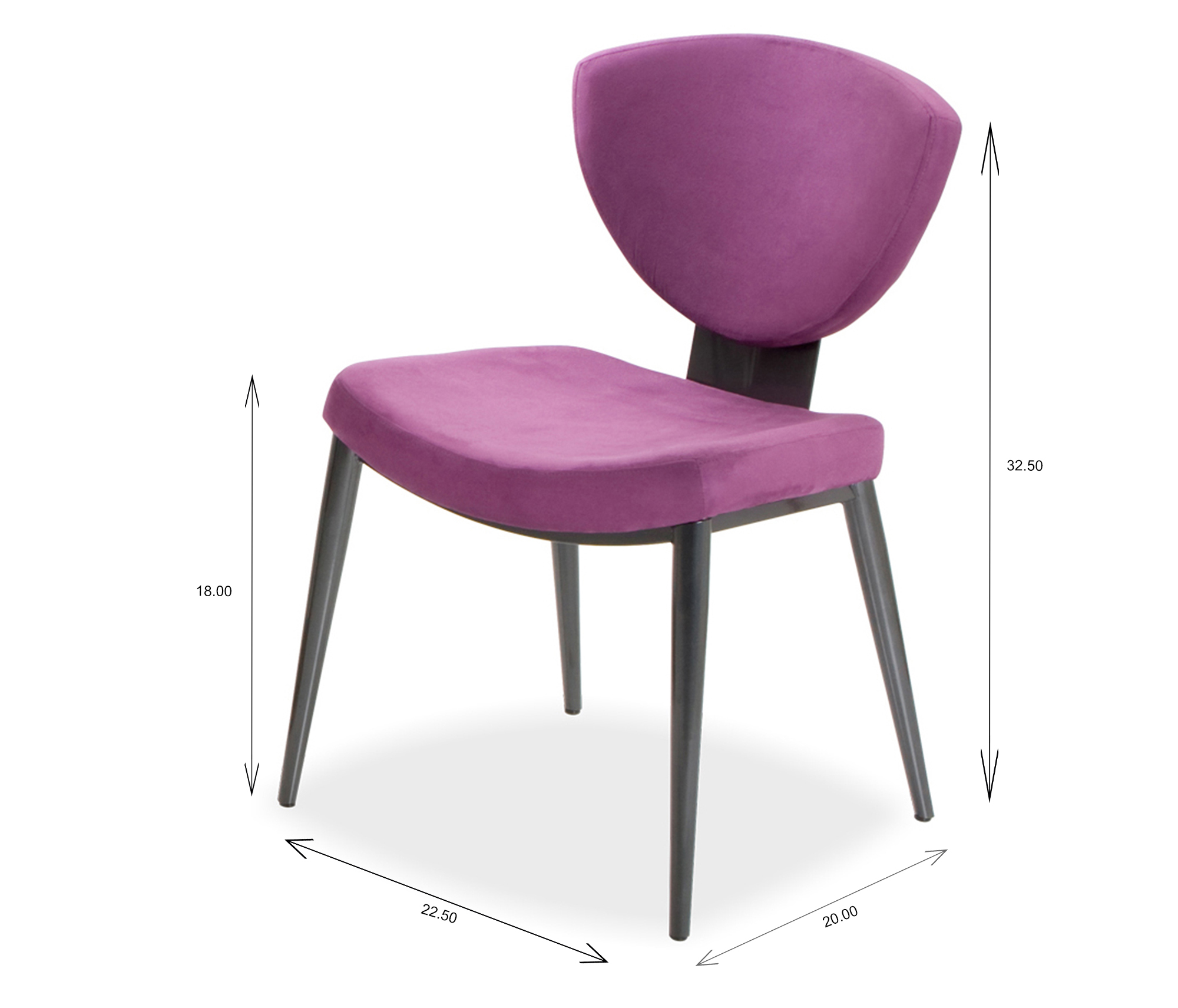 Elite Modern | METAL OPTIONS
LEATHER CARE INSTRUCTIONS
Periodically dust using a clean, dry and non-abrasive white cloth.
If leather is soiled, it can be wiped with a soft, damp cloth using a lather of any colorless mild soap with lukewarm water. Do not spot clean leather; clean the entire surface. Wipe clean with a damp cloth and dry with a clean, soft cloth. Let the leather air dry; never use a hair dryer or other heat source to dry leather.
To keep your furniture looking good we recommend you fully clean and protect your leather furniture 2-4 times a year using Hidebracer leather cleaner & conditioner. Available In-store. Pay particular attention to the seats, arms and head rests, as these areas experience the greatest body contact.
FABRIC CARE INSTRUCTIONS
A simple brushing and vacuuming once a week or at least once a month will reduce wear and tear.
Dust also your furniture regularly by using a soft damp cloth.
If you notice a loose thread, cut it off and tuck the exposed end back into the fabric. Never pull it!
STAIN AND DIRT REMOVAL ADVICE
Act immediately. Use a special spot cleaner or fabric cleaner.
For wet stains, absorb as much of the liquid as possible with paper towels or a soft cloth before starting the cleaning process.
If spills or stains are excessive, we advise contacting a professional upholstery cleaner, or use a specialized fabric cleaning service.
VINYL CARE
Always clean your vinyl seats with dish cloths, sponges, and other implements that won't cause the seats to tear. Water and soap will do in most cases, but sometimes you'll need to use stronger cleaning.
(Stronger) Sprinkle baking soda on a damp cleaning cloth or a sponge designated for cleaning only. Rub the cloth over the surface of the furniture, adding more baking soda or water as needed. Wipe with a damp cloth afterward to rinse.