DESCRIPTION
High on luxury, the Firenze III Chair is the ultimate in suave sophistication, abundant comfort, and classy metropolitan design. The Firenze chairs ultra modern profile is accentuated further with it's chrome plated legs and supple leather upholstery worthy of any eccentric modern loft or elegant contemporary home. Available in dark grey and white leather.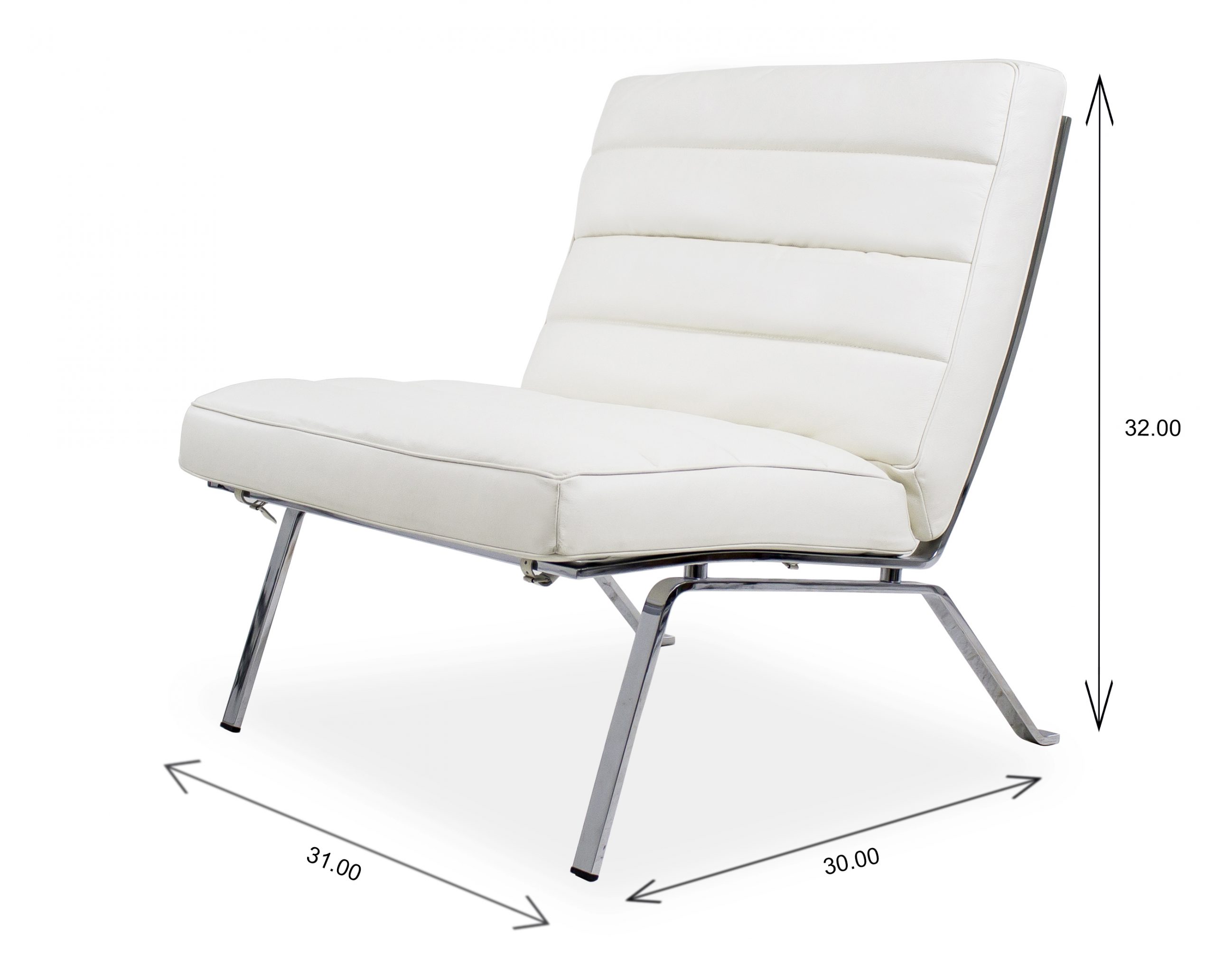 LEATHER CARE INSTRUCTIONS
Periodically dust using a clean, dry and non-abrasive white cloth.
If leather is soiled, it can be wiped with a soft, damp cloth using a lather of any colorless mild soap with lukewarm water. Do not spot clean leather; clean the entire surface. Wipe clean with a damp cloth and dry with a clean, soft cloth. Let the leather air dry; never use a hair dryer or other heat source to dry leather.
To keep your furniture looking good we recommend you fully clean and protect your leather furniture 2-4 times a year using Hidebracer leather cleaner & conditioner. Available In-store. Pay particular attention to the seats, arms and head rests, as these areas experience the greatest body contact.