DESCRIPTION
Safari Side Table, Whether right beside your living room sofa or acting as a nightstand in the master suite, this useful end table is sure to round out your living room arrangement. Using it as the perfect perch for your morning mug of coffee or as the universal remote control hub, simply slide this piece toward you. Easy to move and position, Its c-shaped frame is crafted from study metal, sporting a stylish chrome finish and a tempered glass top. Available in 4 different glass top colours.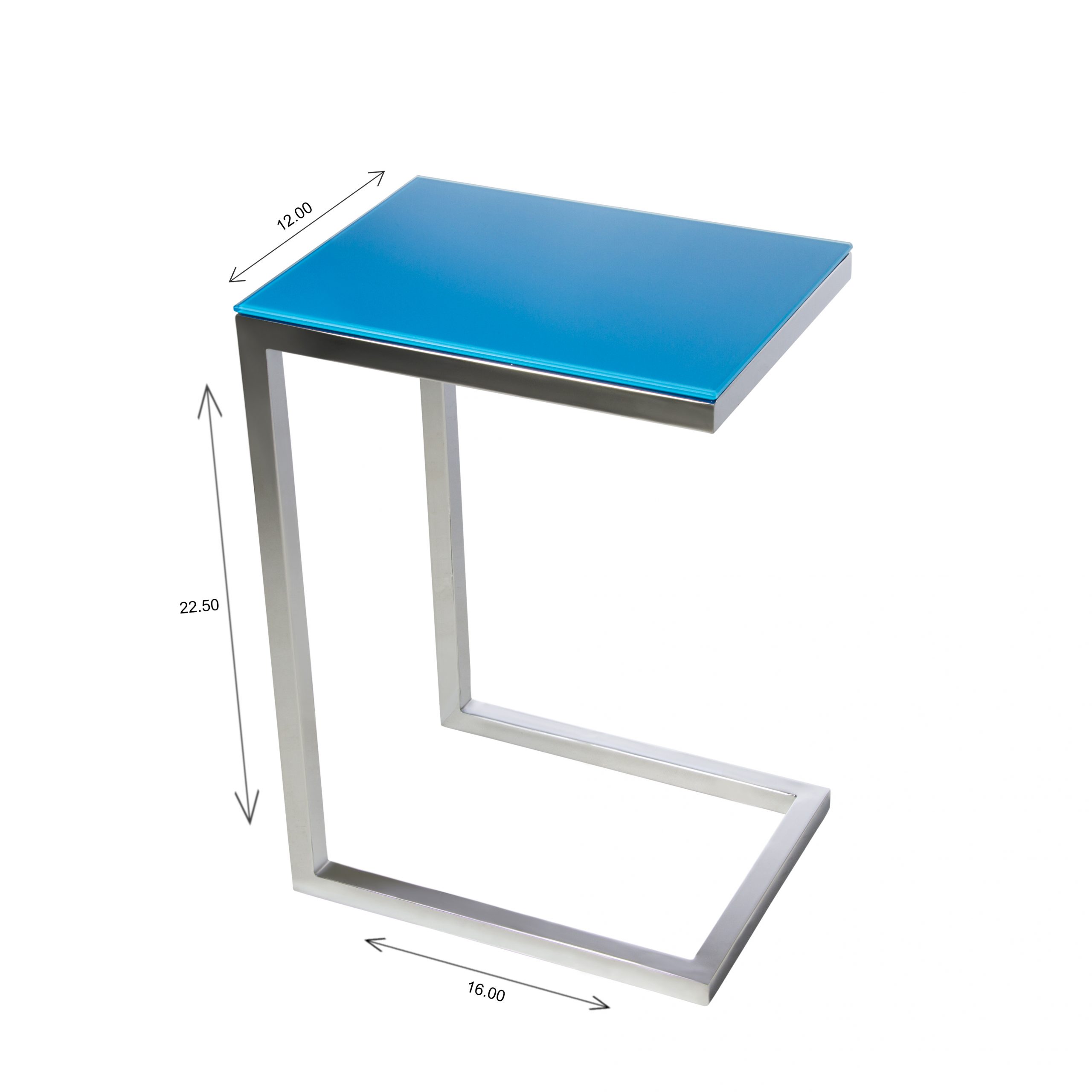 GLASS CARE:
Glass Table Tops are definitely and undoubtedly wonderful additions in your home or office. It is a piece of furniture that can last you a long time, if you give it proper glass table top protection.
Table Tops are made of tempered glass, which makes it sturdier than ordinary glass. It is chemically treated so it can handle greater strain and pressure. Though it is stronger than ordinary glass, it does not mean that you should just neglect it. If you want your glass table top to last, give it proper care and glass table top protection.
Prevent Scratches
Prevention is always better than cure. Never keep items on your tabletop that can scratch it. These items can include toys, books, and other items with sharp edges and rough bases. If you want to display your best coffee table books on your glass table top, you can place a protective yet stylish runner under it.
Clean Your Glass Table Top Properly
Apply any good quality glass cleaner to a clean, lint-free cloth, before wiping glass surface. Do not apply cleaner directly to glass surface to prevent damage to wood or metal finishes.
Do not use abrasives and cleaners that contain ammonia and acid. You should also avoid wiping your glass table top with paper towels. Paper towels can leave an unsightly lint on the glass surface.
Want a budget-friendly way to clean your glass table top? Mix white vinegar and water, and apply directly to glass. You can wipe it off with a newspaper to prevent lint and scratches on your glass top. For commercial cleaners, use light aerosol foam cleaners. They leave your glass sparkling like its new with a single spray and wipe.