Description
Practical and innovative. The Stressless Swing Table heightens your state of comfort in a Stressless recliner. This small, versatile, table carries your remote, book, cell phone or whatever you keep handy. Fits all recliners with the Classic base.
Many of our products have their own manufacturers warranty against workmanship deficiencies. If you are interested in additional stain protection services, ScanDesigns offers peace of mind stain protection program that is one of the best in the industry. ScanDesigns has partnered with Excelsior to create a clean, repair, replace program that if not used, you as the customer will be able to use the amount paid as a credit to future purchases once the plan has expired. If you don't use it, you don't lose it! For more information please visit our extended stain protection program. Excelsior Peace of Mind Stain Protection Program.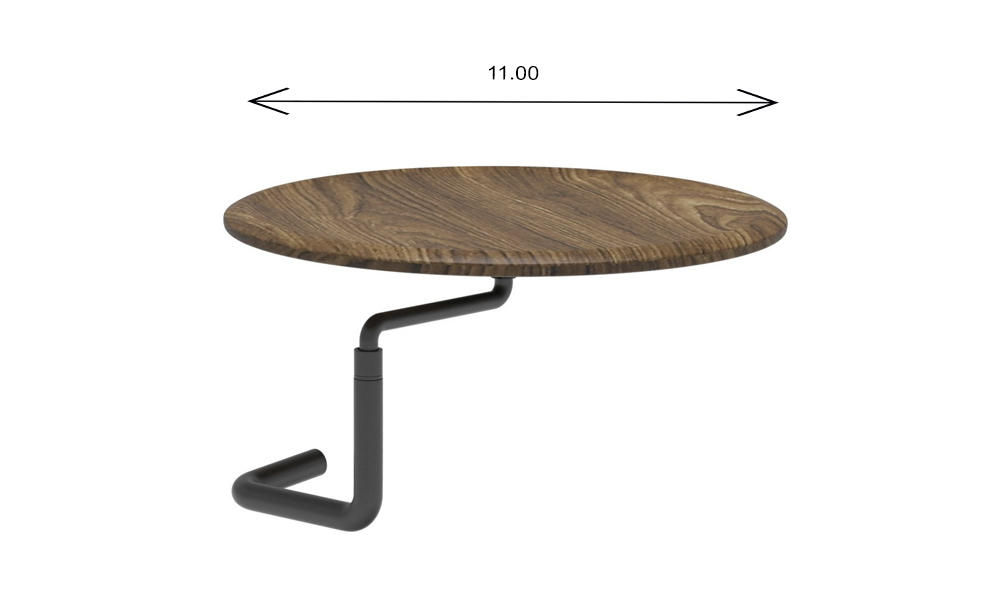 NORMAL CLEANING
Dust regularly with a slightly damp, soft, lint-free cloth.  Wipe dry with a dry, soft cloth in the direction of the wood grain.  Spills should be immediately wiped up with a damp cloth.
RISK MANAGEMENT
To reduce the risk of damage, take some precautions: Use coasters for glasses and mugs. If a glass top is added to the surface, be sure it rests on felt pads. Don't place a potted plant on a surface unless it's in a water-tight container or in a drip tray. Use protective pads under pottery,heavy objects or any items that may have a rough bottom.
10 year warranty on internal mechanism
We guarantee the internal mechanism of our recliners for a period of 10 years from the date of purchase of the product. The 10 year guarantee covers the Plus™-System and the internal metal frame, including the metal springs and gliding system. It does not cover damage to leather, woodwork or any faults or damage caused by the use of the product other than in accordance with the manufacturer's recommendations, as well as any faults or damage arising from any repairs made by any persons not authorized by the manufacturer.
5 year warranty on base
The 5 year warranty covers the base for the chair and ottoman, including the swivel ring, gas lift, extensions as well as all foam and interior padding in the chair and ottoman. Also includes electronic parts and motor for LegComfort mechanism and all accessories. Please note that some deformation and indention in padding is considered normal and is part of a break-in process.
2 year on LegComfort Battery
1 year warranty on leather or fabric upholstery
The 1 year warranty covers the leather or fabric upholstery including stitching and zippered assemblies assuming that the product has been cared and maintained using Ekornes approved guidelines for maintaining leather furniture.