DESCRIPTION
Classic mid-century modern style the 215085 Sideboard is elegant and functional. A sideboard with ample storage behind wooden tambour doors and 3 drawers. The distinguishing features of this style consist of a classic, understated look, and clean lines with minimal ornamentation. Available in teak and walnut veneer.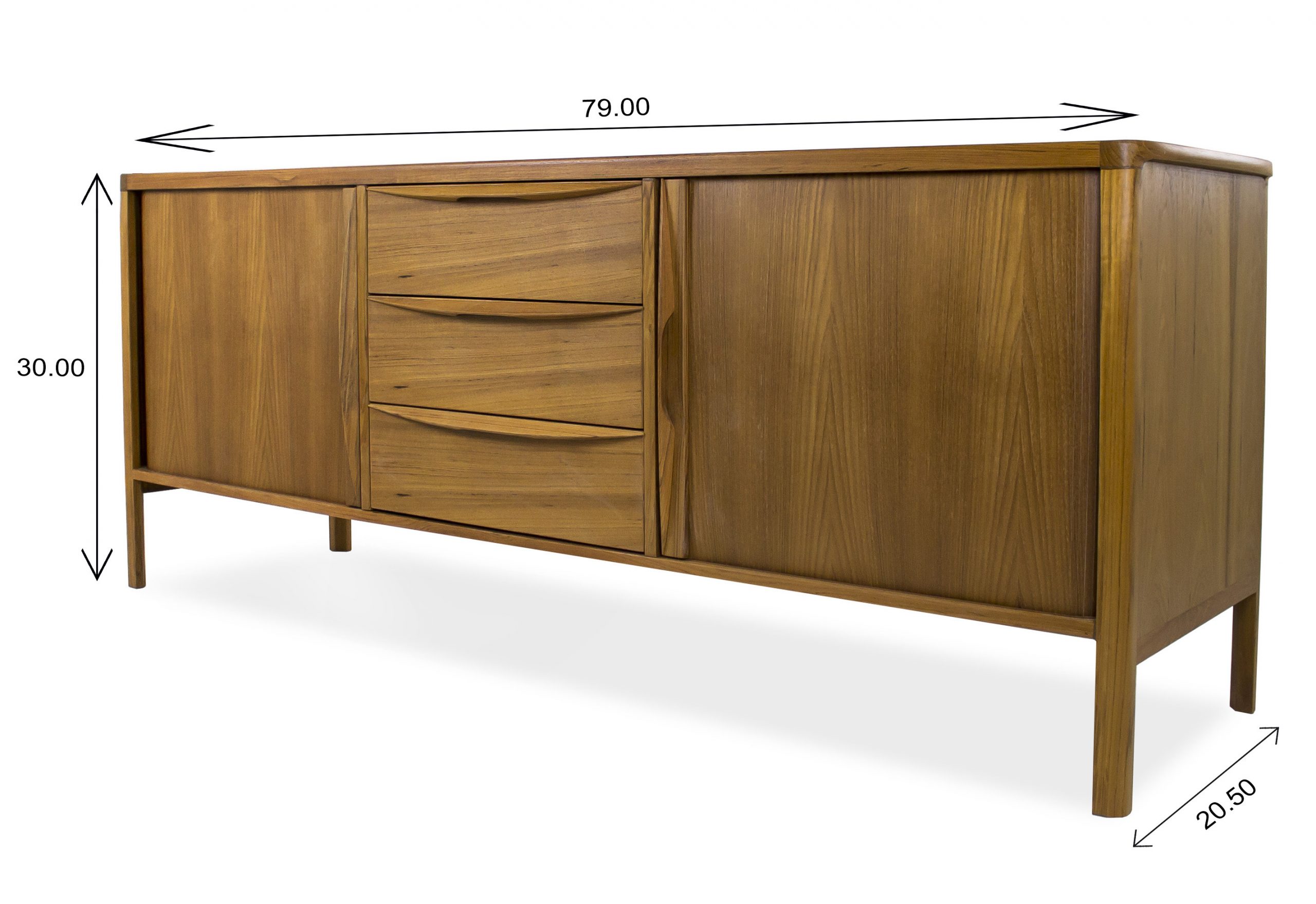 NORMAL CLEANING
Dust regularly with a slightly damp, soft, lint-free cloth.  Wipe dry with a dry, soft cloth in the direction of the wood grain.  Spills should be immediately wiped up with a damp cloth.
RISK MANAGEMENT
To reduce the risk of damage, take some precautions: Use coasters for glasses and mugs. If a glass top is added to the surface, be sure it rests on felt pads. Don't place a potted plant on a surface unless it's in a water-tight container or in a drip tray. Use protective pads under pottery,heavy objects or any items that may have a rough bottom.