Amisco Brock Counter Stool
Ultra-sturdy steel frame
Well-cushioned seat and backrest
Swivel stool
Custom order only
Counter height (26″) | Bar height also available (30″)
Choose between 50+ quality covers in fabric and vinyl, Call or Visit and talk to a sales representative for details
10-year limited residential warranty
Made in Canada

Available for pick up or local delivery or 3rd. party shipping
Description
Resolutely urban
Amisco Brock Counter Stool, You live in the fast lane, but make the right choices. You love curating your surroundings with a hipster look, a relaxed ambience, and the out of ordinary. At your place, it's never business as usual. You have your standards, especially for furnishings. Gleaming metals, pure, flowing lines, and shiny surfaces call your name. There is nothing superfluous or artificial about it-it's really you!
CUSTOMIZE YOUR PRODUCT
A fascinating world of creativity opens up; the line features a generous palette of metals, woods and coverings to work with. We provide the inspiration, you provide the look for your new Brock Counter Stool.
Design and Features
| | |
| --- | --- |
| Style | Counter Stool |
| Frame Material | Steel |
| Colour | Multiple options to choose from |
| Seat Material | Fabric or Vinyl |
| Colour: | Multiple options to choose from |
| Adjustable Height | No |
| Swivel | Yes |
| Country of Manufacture | Canada |
| SKU | 41435 |
| Dimensions | 20″ x 17.25″ x 37 5/8″ |
Amisco is proudly a made in Canada product. Amisco takes great pride in designing and producing furniture that satisfies the tastes and needs of all ages. Amisco's top-quality furniture reflects the latest North American design trends, and they are committed to producing pieces their customers will enjoy using day after day.
Reflecting on the latest design innovations, Amisco's stools, chairs, tables, and dinette sets are ideal for easy living. With the home serving as the center of our social lives today, it's important that key rooms like the kitchen, dining room, and family room need keep pace with our desire to stay in touch with the world. Amisco offers an exceptional warranty and provides great customer service. Their products work on the core foundations of building upon previous designs. This allows you to easily get parts or get new seats recovered many years after your original purchase.
At ScanDesigns, we will have many different fabric and metal options to view in-store. If you would like to know more about Amisco and the custom options available, please visit a store or call us for any design inspiration.
Many of our products have their own manufacturers warranty against workmanship deficiencies. If you are interested in additional stain protection services, ScanDesigns offers peace of mind stain protection program that is one of the best in the industry. ScanDesigns has partnered with Excelsior to create a clean, repair, replace program that if not used, you as the customer will be able to use the amount paid as a credit to future purchases once the plan has expired. If you don't use it, you don't lose it! For more information please visit our extended stain protection program. Excelsior Peace of Mind Stain Protection Program.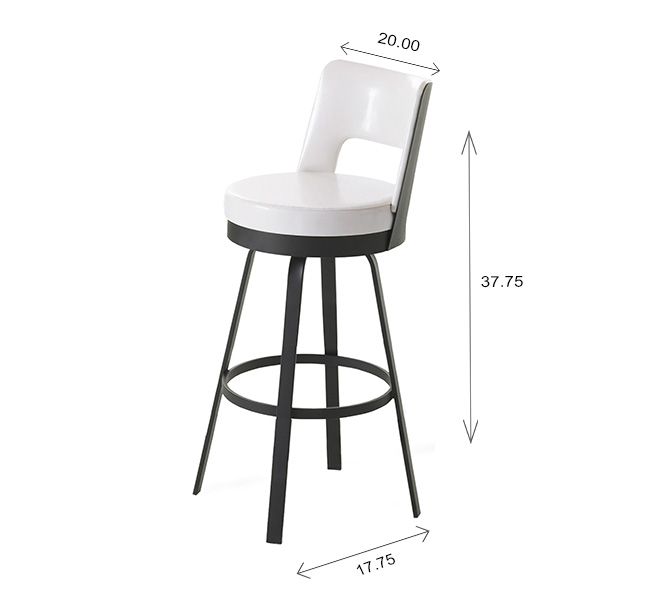 AMISCO FABRIC / VINYL SWATCHES
CARE INSTRUCTIONS
A simple brushing and vacuuming once a week or at least once a month will reduce wear and tear.
Dust also your furniture regularly by using a soft damp cloth.
If you notice a loose thread, cut it off and tuck the exposed end back into the fabric. Never pull it!
PILLING
Pilling is a characteristic of many upholstered fabrics that results in excess fibre coming off of the surface of the material. This release of excess fibre results in small balls or pills of fibre forming on the surface of the cover. This condition is not warranted by the fabric mills because it is not seen to be a defect, it is simply excess material being released. The pilling will persist until the excess fibre is gone and then it will cease. The best treatment while this is happening is simply to shave the cover with a battery-operated furniture or sweater shaver to remove the pills and restore the look of the cover surface. This may need to be done multiple times, but the pilling on the surface will begin to diminish and ultimately stop.
STAIN AND DIRT REMOVAL ADVICE
Act immediately. Use a special spot cleaner or fabric cleaner.
For wet stains, absorb as much of the liquid as possible with paper towels or a soft cloth before starting the cleaning process.
If spills or stains are excessive, we advise contacting a professional upholstery cleaner, or use a specialized fabric cleaning service.
10 YEAR LIMITED RESIDENTIAL WARRANTY
AMISCO hereby warrants the welding and the metal structure of its products for a period of ten (10) years of residential use. This warranty is also valid on the swivel plates of products sold after April 1st 2019. Wood and upholstered products have a one (1) year limited warranty. Metal, wood and upholstered products are warranted against damages caused by material and workmanship defects, occurring during a normal use and under the conditions for which the products are designed. The warranty does not cover normal wear of paint, lacquer, or upholstery covering.