DESCRIPTION
The Freeman collection, a three-seated sofa, loveseat and chair is a subtle and soft spin on modern, mid-century. Featuring a beautiful wood base that complements simple design with stylish upholstery. Its boxy wood frame neatly rises into a plush seat with a strong mid-century vibe. This elegant Sofa, Loveseat and Chair is available in Charcoal, Blue & Platinum Fabric.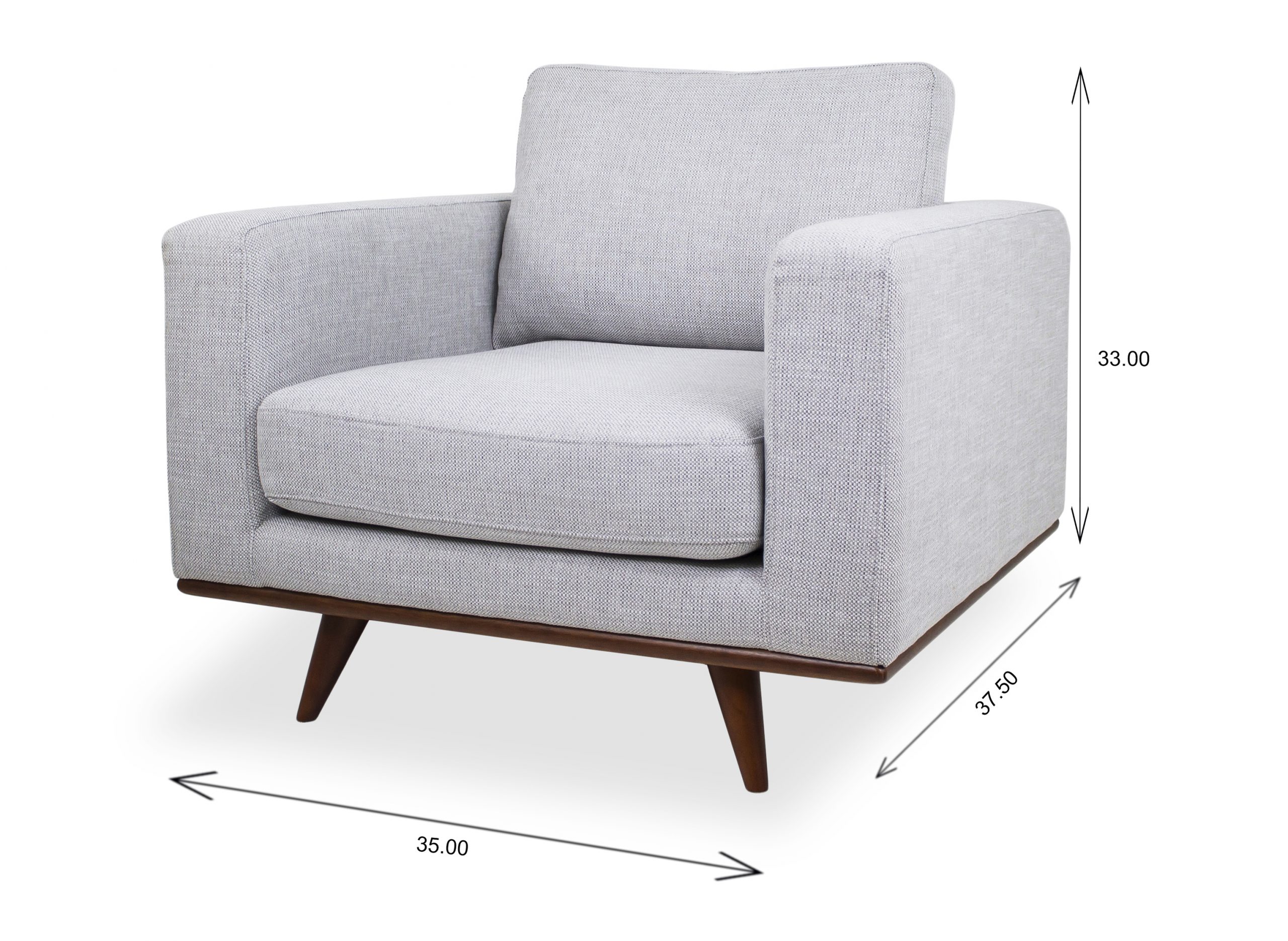 CARE INSTRUCTIONS
A simple brushing and vacuuming once a week or at least once a month will reduce wear and tear.
Dust also your furniture regularly by using a soft damp cloth.
If you notice a loose thread, cut it off and tuck the exposed end back into the fabric. Never pull it!
PILLING
Pilling is a characteristic of many upholstered fabrics that results in excess fibre coming off of the surface of the material. This release of excess fibre results in small balls or pills of fibre forming on the surface of the cover. This condition is not warranted by the fabric mills because it is not seen to be a defect, it is simply excess material being released. The pilling will persist until the excess fibre is gone and then it will cease. The best treatment while this is happening is simply to shave the cover with a battery-operated furniture or sweater shaver to remove the pills and restore the look of the cover surface. This may need to be done multiple times, but the pilling on the surface will begin to diminish and ultimately stop.
STAIN AND DIRT REMOVAL ADVICE
Act immediately. Use a special spot cleaner or fabric cleaner.
For wet stains, absorb as much of the liquid as possible with paper towels or a soft cloth before starting the cleaning process.
If spills or stains are excessive, we advise contacting a professional upholstery cleaner, or use a specialized fabric cleaning service.