Description
Give your decor Mid-century Modern appeal with the stunning Lulie Dining Table. Simple clean line design is accentuated with a black metal pedestal base and a white marble top with grey veining. Ideal for your kitchen or dining space.
Many of our products have their own manufacturers warranty against workmanship deficiencies. If you are interested in additional stain protection services, ScanDesigns offers peace of mind stain protection program that is one of the best in the industry. ScanDesigns has partnered with Excelsior to create a clean, repair, replace program that if not used, you as the customer will be able to use the amount paid as a credit to future purchases once the plan has expired. If you don't use it, you don't lose it! For more information please visit our extended stain protection program. Excelsior Peace of Mind Stain Protection Program.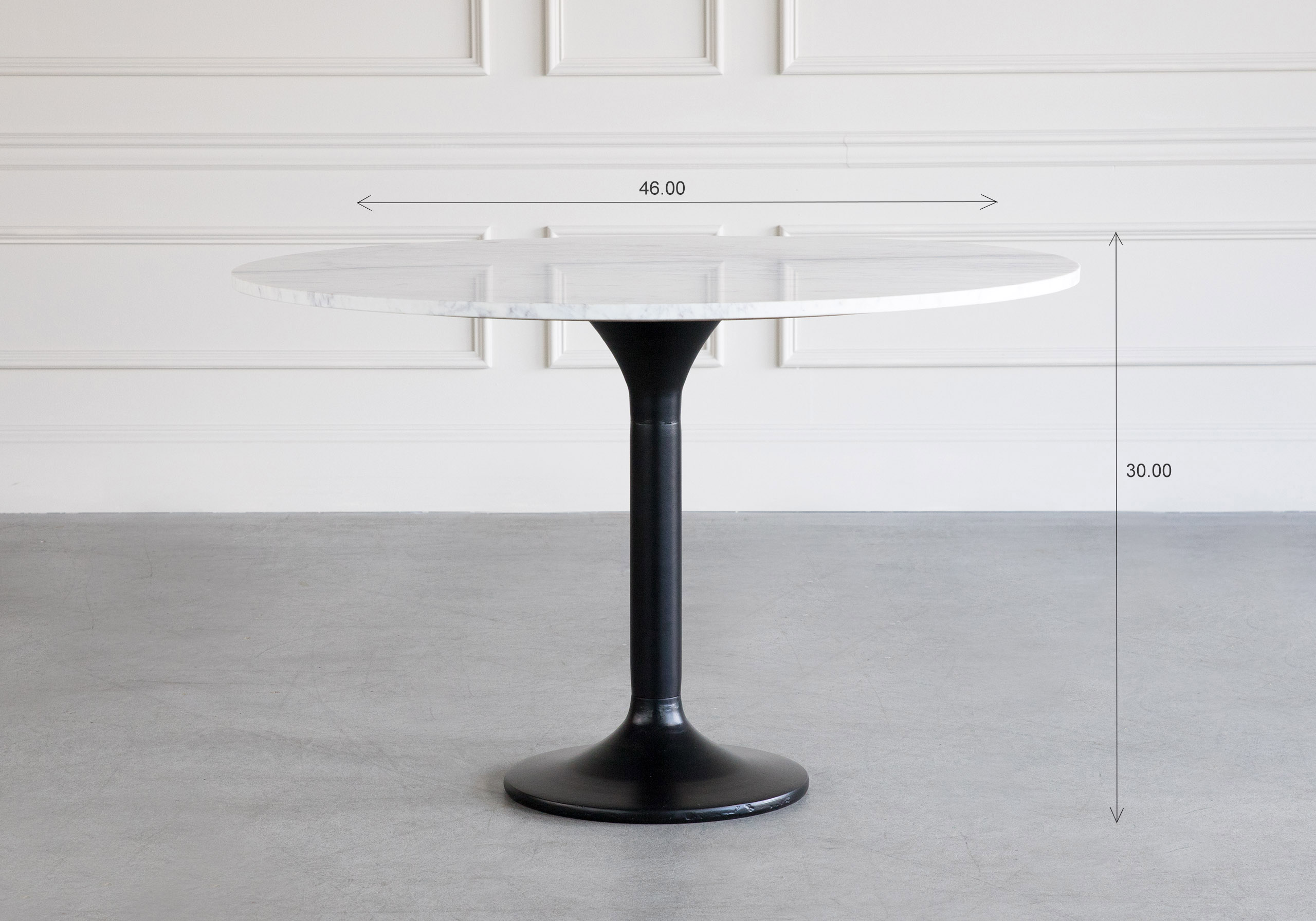 MARBLE CARE & MAINTENANCE
Protecting marble against etching and staining takes effort, but thankfully not a lot. Tips on how to treat it right to ensure it will look its best for many years.
SEAL
Sealing repels staining agents but doesn't make marble stainproof.  When water no longer beads, it's time to reseal.
PROTECT
Vinegar, citrus, and tomato will etch marble; don't let them sit on the stone. "Treat marble as you would a fine wood finish,"  "Use coasters and cutting boards. Wipe up spills immediately."
CLEAN
Avoid using acidic or abrasive cleaners. "Vacuum or sweep up loose dirt, and use a damp sponge with mild soap regularly,"