Sofabed, folds out to reveal 57″ x 74″ mattress.
Queen-sized sheets are recommended to ensure complete coverage.
Manual articulating ratchet headrests, provides versatile head support
Leather upholstery
More colour and cover options available in-store, Call or Visit and talk to a sales representative for details
Available for in-store pick up or local delivery
Description
Dunbar is perfect for today's discerning consumers in pursuit of a smart urban lifestyle. Its contemporary style is perfect for modern living, with jazzy lines and stylish shapes.
Our sleeper Dunbar Sofabed folds out in one simple movement to access the sofabed mattress. The Dunbar Sofabed system allows you to easily return the bed to a comfortable sofa position in seconds, arranging the room back to order quickly when visitors come and go.
Not only does it allow you to have an extra bed for your guests, but it will also be really comfortable for your movie nights.
The vision of HTL is to be an innovator in lifestyle concept. Founded in 1976, HTL has grown into one of the leaders of leather and fabric upholstered sofas, sectionals, and chairs. HTL has refined what it means to create a power sofa that is functional and provides the comfort and design that our customers expect. HTL controls the quality of its furnishings by being involved in every step of the process. With over 6000 employees, HTL is fully integrated into producing a quality product that our customers can rely on.
Many of our products have their own manufacturers warranty against workmanship deficiencies. If you are interested in additional stain protection services, ScanDesigns offers peace of mind stain protection program that is one of the best in the industry. ScanDesigns has partnered with Excelsior to create a clean, repair, replace program that if not used, you as the customer will be able to use the amount paid as a credit to future purchases once the plan has expired. If you don't use it, you don't lose it! For more information please visit our extended stain protection program. Excelsior Peace of Mind Stain Protection Program.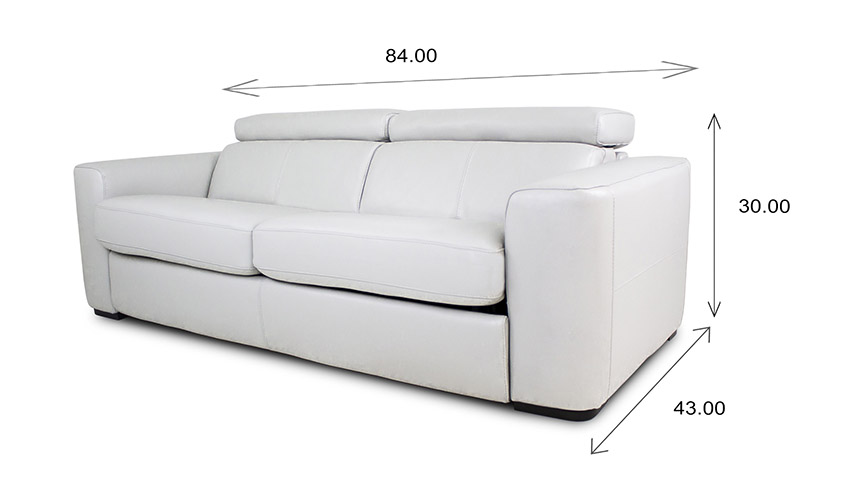 5 year limited warranty; internal structure components, inclusive of frame and suspension system
5 year limited warranty; metal components for recliners, sofa beds, ratchets, and rocker mechanisms
2 year limited warranty; comfort components such as seat cushions, fiberfill and sofa bed mattress
2 year limited warranty; electric glide motors installed in motion furniture
1 year limited warranty

against manufacturing and material defects

; applied upholstery materials inclusive of leather, fabric, or vinyl.
This warranty does not cover wearing, nap loss, wrinkling, fading, pilling or fabric that has been treated with aftermarket fabric treatments or fabrics exposed to pets.
LEATHER CARE INSTRUCTIONS
Periodically dust using a clean, dry and non-abrasive white cloth.
If leather is soiled, it can be wiped with a soft, damp cloth using a lather of any colorless mild soap with lukewarm water. Do not spot clean leather; clean the entire surface. Wipe clean with a damp cloth and dry with a clean, soft cloth. Let the leather air dry; never use a hair dryer or other heat source to dry leather.
To keep your furniture looking good we recommend you fully clean and protect your leather furniture 2-4 times a year using leather cleaner & conditioner. Available In-store. Pay particular attention to the seats, arms and head rests, as these areas experience the greatest body contact.
Do not place in direct sunlight, direct sunlight will fade/change the leather colour.