Description
The wishbone design was incepted in 1949. This danish mid-century modern chair remains a classic to this day. The Mia Chair features a rush cord seat and sculpturally curved solid wood frame crafted using century-old finishing techniques to bring a graceful elegance to your home. Available in black, natural and walnut finishes. This chair is eye-catching on its own or chic & trendy when matched with our Lily Dining Table and Myrica Sideboard.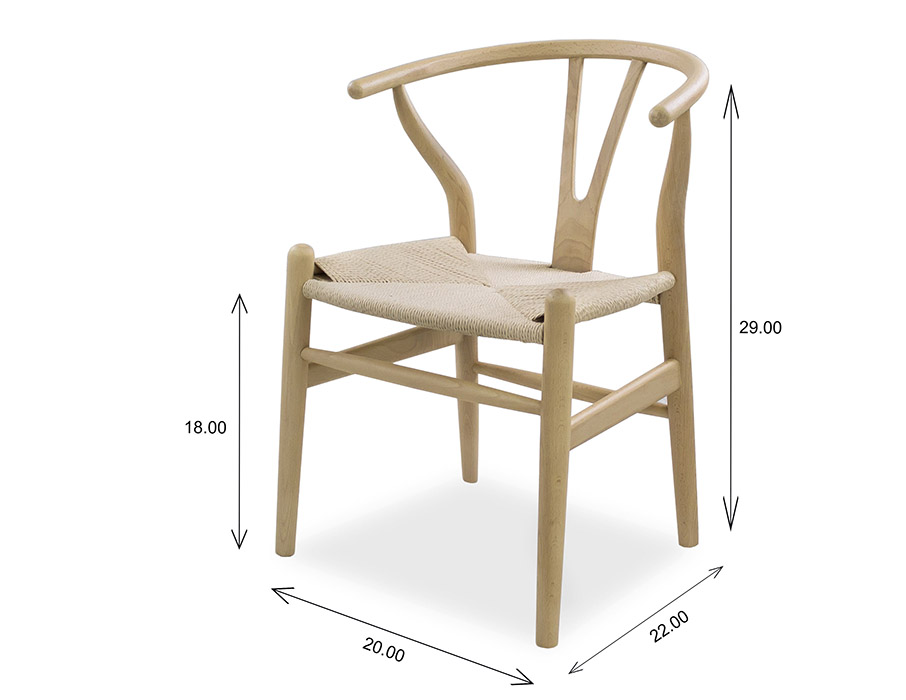 Keep your seats clean
Dust and/or vacuum rush seats. Rush seats can also be dusted and vacuumed plus, if needed, gently washed with mild soap and water. Best to do this on a sunny breezy day so that they might be left out to dry. If you wash the seats, try not to sit on them for a couple of days or Rush might sag.
Most of our woven seats do not have any finish on them. Cane, reed and natural rush all have natural protections to them and are best left to breath.