Description
On the Softy Chair, read those long-winded emails in complete comfort on this extra-cushy leather office chair with a high back for great support. You'll enjoy the eye-catching chrome accents, Adjust the tilt, swivel, and height to your liking.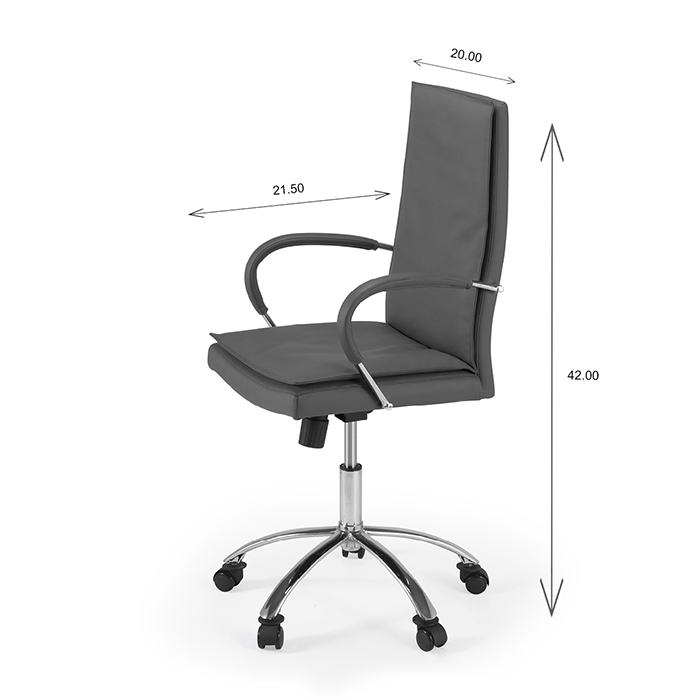 LEATHER CARE INSTRUCTIONS
Periodically dust using a clean, dry and non-abrasive white cloth.
If leather is soiled, it can be wiped with a soft, damp cloth using a lather of any colorless mild soap with lukewarm water. Do not spot clean leather; clean the entire surface. Wipe clean with a damp cloth and dry with a clean, soft cloth. Let the leather air dry; never use a hair dryer or other heat source to dry leather.
To keep your furniture looking good we recommend you fully clean and protect your leather furniture 2-4 times a year using Hidebracer leather cleaner & conditioner. Available In-store. Pay particular attention to the seats, arms and head rests, as these areas experience the greatest body contact.