Description
The firm NOVOTech Orion Mattress model is made with gel memory foam. This mattress has high density foam which provides stable support, a uniform sleep surface and no motion transfer. Its silpure stretch knit panel fabric uses the power of silver to bring long lasting antibacterial and antimicrobial properties to fabric, plus it has silk fiber which improves surface breath ability.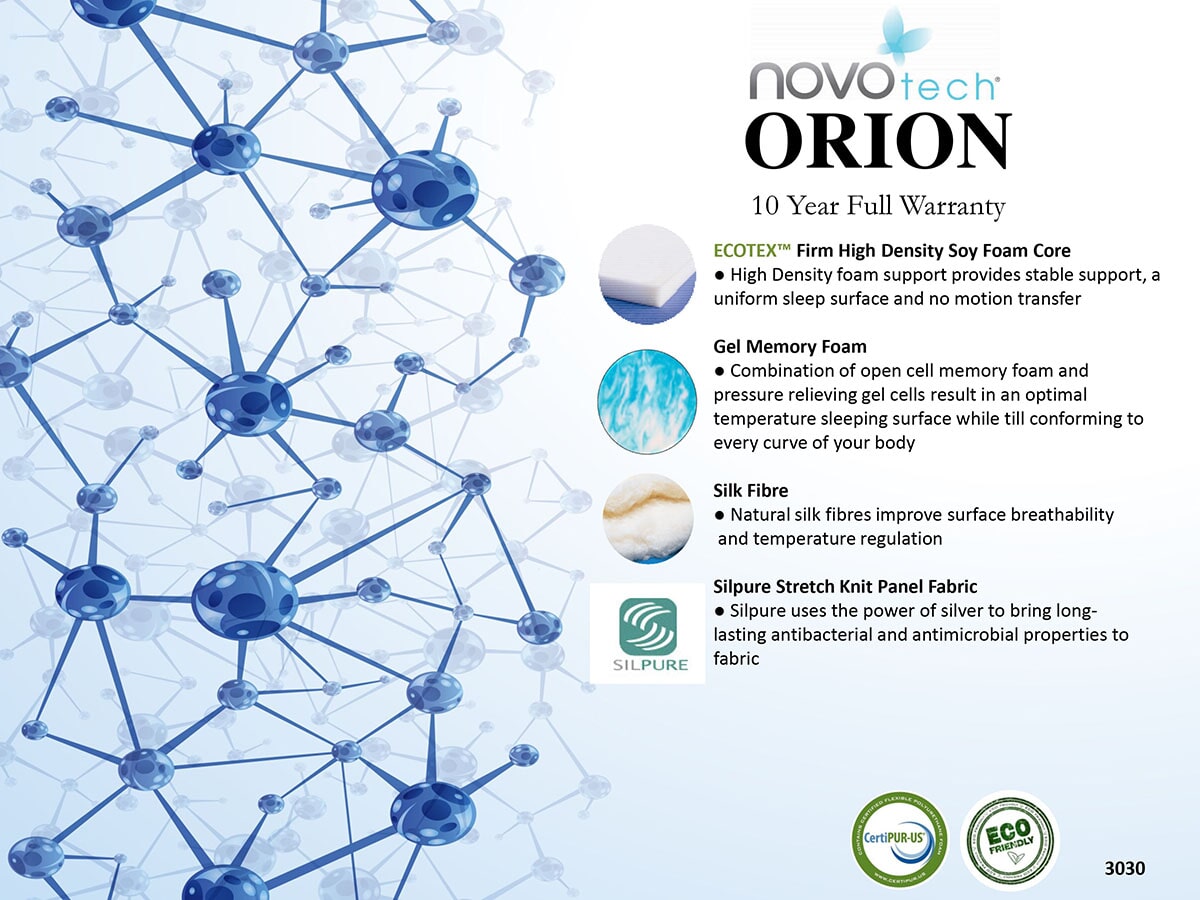 Restwell Sleep Products is a Canadian manufacturer of quality mattresses & bed foundations. Founded in 1990, Restwell produces spring core mattresses including zoned offset, continuous coils, and pocket coils as well as foam mattresses including specialty foams such as eco, latex, and memory foam. ScanDesigns has a wide range of Restwell products that are made to order and typically delivered within a week.
Restwell Sleep Products is also a proud and active supporter of the Better Sleep Council. With concern for the global environment, Restwell has created product lines to minimize our carbon footprint.
Restwell has partnered with Ministry of Forest and Range to develop a tree program that allows them to plant more trees than they use each year. Restwell values Mother Nature and have dedicated themselves to replenish the wood resource we use each year, from the paper in our printers or wood in our bases we help restore the forest.