Description
The Adele Barstool is one of our best-selling barstools, featuring a metal handle on the seat for ease of positioning the stool in and out of the bar setting. Of course with the 360-degree movement, the Adele makes it easy to get in and out of. With an elegant metal base that provides a solid foundation, you will never have to worry about this bar stool wobbling. The footstool is welded on creating a clean and functional place to rest your feet. The Vinyl material makes the chair quick and easy to maintain. Available in Black, Grey, and White, the Adele fits the bill.
Many of our products have their own manufacturers warranty against workmanship deficiencies. If you are interested in additional stain protection services, ScanDesigns offers peace of mind stain protection program that is one of the best in the industry. ScanDesigns has partnered with Excelsior to create a clean, repair, replace program that if not used, you as the customer will be able to use the amount paid as a credit to future purchases once the plan has expired. If you don't use it, you don't lose it! For more information please visit our extended stain protection program. Excelsior Peace of Mind Stain Protection Program.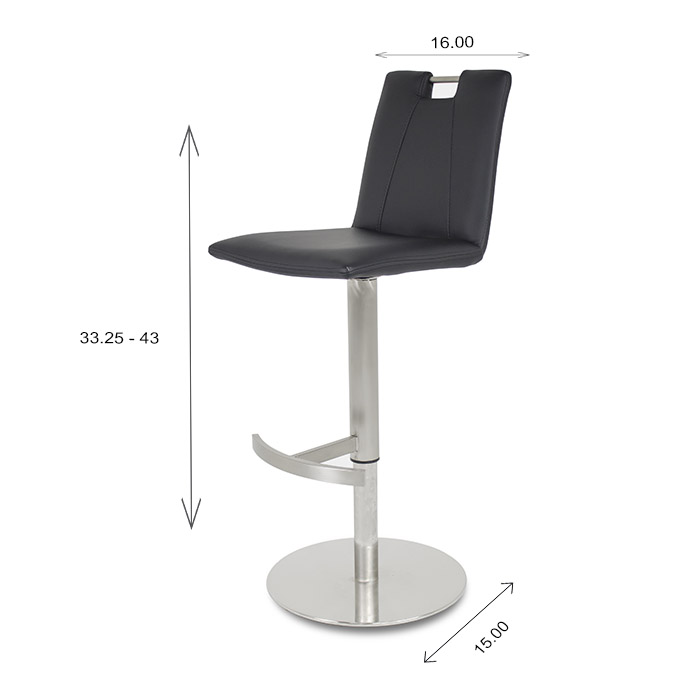 VINYL CARE
Always clean your vinyl seats with dish cloths, sponges, and other implements that won't cause the seats to tear. Water and soap will do in most cases, but sometimes you'll need to use stronger cleaning. Sprinkle baking soda on a damp cleaning cloth or a sponge designated for cleaning only. Rub the cloth over the surface of the furniture, adding more baking soda or water as needed. Wipe with a damp cloth afterward to rinse.