Special Sale Price is only available on in-stock / incoming inventory
"Just Right" Telescopic adjustable headrest
360° swivel
Cold-Cure foam cushioning
Stylish and contemporary aluminum base
10 Year warranty
Fabric upholstery
Designed in Norway

Available for pick up or local delivery or 3rd. party shipping
Description
The new and improved IMG Space 3600S Recliner now features an even better comfort. With the Space recliner program the back angle is adjustable with an unique gas-lift system to adapt to all comfort requirements. With all the built-in functions in this recliner, you will experience an entirely different level of absolute comfort.
IMG offers a wide range of cover alternatives selected to suit many homes and lifestyles.
IMG is located in Sykkylven, Norway – famous for its steep mountains and deep fjords as well as the production and development center for Scandinavian comfort recliners.
As part of the Ekornes ASA group of Norway, IMG's passion is to engineer and design furniture that delivers world-leading comfort and back-saving ergonomic support. Their vision is to create exclusive designs that deliver an exceptional combination of comfort, quality, and unsurpassed value.
Within every chair and sofa — you will discover IMG's drive for excellence. Their philosophy combines the science of body correct ergonomics with old-world craftsmanship and state-of-the-art technology. The entire range is designed, engineered, and tested by our Norwegian product development team and produced in their own vertically integrated manufacturing companies in Vietnam and Thailand.
IMG pursues perfection through attracting experienced people and partners who share our vision and love of furniture. IMG strives to create an atmosphere of inventiveness and optimism – with a relentless purpose to improve and create better tomorrows. It never ends. You can never stop innovating and improving. That's a belief IMG has built their company on. And dedicated to applying that philosophy to everything they do. View the full catalog of IMG furnishings.
Many of our products have their own manufacturers warranty against workmanship deficiencies. If you are interested in additional stain protection services, ScanDesigns offers peace of mind stain protection program that is one of the best in the industry. ScanDesigns has partnered with Excelsior to create a clean, repair, replace program that if not used, you as the customer will be able to use the amount paid as a credit to future purchases once the plan has expired. If you don't use it, you don't lose it! For more information please visit our extended stain protection program. Excelsior Peace of Mind Stain Protection Program.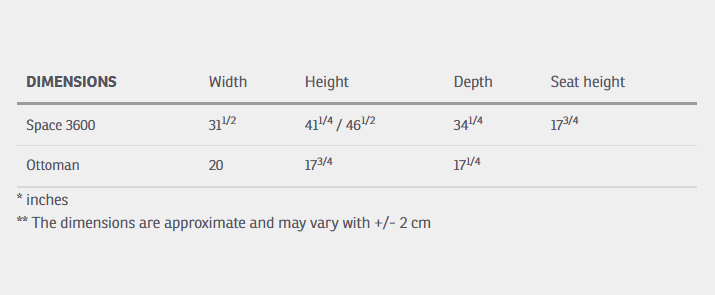 CARE INSTRUCTIONS
A simple brushing and vacuuming once a week or at least once a month will reduce wear and tear.
Dust also your furniture regularly by using a soft damp cloth.
If you notice a loose thread, cut it off and tuck the exposed end back into the fabric. Never pull it!
PILLING
Pilling is a characteristic of many upholstered fabrics that results in excess fibre coming off of the surface of the material. This release of excess fibre results in small balls or pills of fibre forming on the surface of the cover. This condition is not warranted by the fabric mills because it is not seen to be a defect, it is simply excess material being released. The pilling will persist until the excess fibre is gone and then it will cease. The best treatment while this is happening is simply to shave the cover with a battery-operated furniture or sweater shaver to remove the pills and restore the look of the cover surface. This may need to be done multiple times, but the pilling on the surface will begin to diminish and ultimately stop.
STAIN AND DIRT REMOVAL ADVICE
Act immediately. Use a special spot cleaner or fabric cleaner.
For wet stains, absorb as much of the liquid as possible with paper towels or a soft cloth before starting the cleaning process.
If spills or stains are excessive, we advise contacting a professional upholstery cleaner, or use a specialized fabric cleaning service.
10-years warranty – frames
Steel structural frame elements are warranted against breakage for a period of ten (10) years. Wood sofa frames and steel insert frames are also warranted against breakage for a period of ten (10) years.
10-years warranty – molded foam
Molded cushions are warranted against collapsing for a period of ten (10) years.
Loss of foam resiliency should not be confused with softening of foam or stretched cover, which are results from normal use. Owners of upholstered furniture should also expect foam and fiber fillings to compact over time.
5-years warranty – mechanism
Recliner mechanisms including steel springs are warranted against breakage for a period of five (5) years.
Please note that this does not cover any type of minor sound or noise in the mechanism or unevenness in swivel mechanisms. This is normal and the result of general use.
5-years warranty – laminated wood
Laminated Scandinavian recliner parts (for Modern Comfort, Nordic and senior chairs) are warranted against breakage for a period of five (5) years.
Please note that this does not cover any form for minor sound or noise in the laminated wood or unevenness caused by temperature or moisture. This is normal for all living materials.
2-years warranty – power
Warranty period for defects of new motors and related parts are two (2)years.
Excluded from the warranty are non-material defects or deviations in the properties and condition of the product, which are negligible for the value and intended use of the equipment. Replacement of spent batteries / rechargeable batteries is also not covered by this warranty.
2-years warranty – leather and fabric
IMG leather products are warranted against tearing and cracking for a period of two (2) years. IMG fabric products are warranted for a period of two (2) years against seam slippage, fraying, and dye transfers.
This fabric warranty does not cover tears, flattening of nap, pilling, fading, or shrinking and is not valid when heavy soiling or abuse is evident.
The warranty does not cover normal fading, damage due to improper use of chemical treatments that are not endorsed by IMG, damage from lack of required caution or regular care and maintenance.
The warranty does not include claims for veins, wrinkling, natural markings from healed scars or variations in grain or color. These natural features are proof that only genuine leather has been used. The warranty does not include stretching of leather or fabric. This is normal Warranty Policy and results from normal use.
Exposure of leather and fabric to sunlight or extreme light sources will cause fading and damage and is not covered by the warranty.
2- years warranty – Workmanship & other materials and components
All other materials, parts, components, and other furniture products not specifically included in the above warranties and workmanship are warranted against defects for two (2) years.