Elite Modern Tangent Coffee Table
Striking curved form
1/2″ Thick tempered glass
Shimmering champagne-plated arms
Steel and wood veneer base
Available for custom order
5 Base colour options
Call or visit our store for all options
Made in the USA
Available for in-store pick up or local delivery
Description
Elite Modern Tangent Coffee Table. Envisioned to bring luxury and style to smaller spaces, this elegant rectangle coffee table is a welcome addition to our popular Tangent collection. Shimmering Champagne plated arms curve gently upwards, grasping solid stainless steel discs that are permanently bonded to the generous glass top. Understated feet lift the massive base from the floor, while providing an extra metallic accent. Base is offered in Rift-cut Oak or Walnut Veneer, while steel feet are available in Topaz only. Clear ½" glass tops are tempered for strength and safety.
Elite Modern is firmly committed and driven by a passion for original design. We have been producing innovative and exceptional modern furnishings in the USA since 1988. The collections cover a wide variety of needs, from occasional tables, dining chairs, and tables, bars, barstools, home offices, and bedrooms. We have earned and established an unparalleled reputation for sensational designs, superior construction, and outstanding value.
Elite utilizes a sophisticated combination of materials including brushed stainless steel, powder-coated metals, solid woods, and veneers available in numerous finish options. We also offer a multitude of fabrics, leathers, and Ultrasuede choices to enhance the uniqueness of our diverse product assortment. Elite controls every phase, from the product design and development to the final delivery of our products. This ensures the superior quality that Elite has been recognized for as well as reliable and reasonable delivery times.
We have a strong collaboration with many of today's top American designers. Elite Modern collections consist of original designs by some of the industry's leading international designers, including Carl Muller and Rick Lee.Muller strives to make every design a fresh statement, combining comfort, elegance, and economy. He has been working with Elite for 20 years, with well over 200 successful designs brought to the marketplace. View the full Elite catalog of furnishings.
Many of our products have their own manufacturers warranty against workmanship deficiencies. If you are interested in additional stain protection services, ScanDesigns offers peace of mind stain protection program that is one of the best in the industry. ScanDesigns has partnered with Excelsior to create a clean, repair, replace program that if not used, you as the customer will be able to use the amount paid as a credit to future purchases once the plan has expired. If you don't use it, you don't lose it! For more information please visit our extended stain protection program. Excelsior Peace of Mind Stain Protection Program.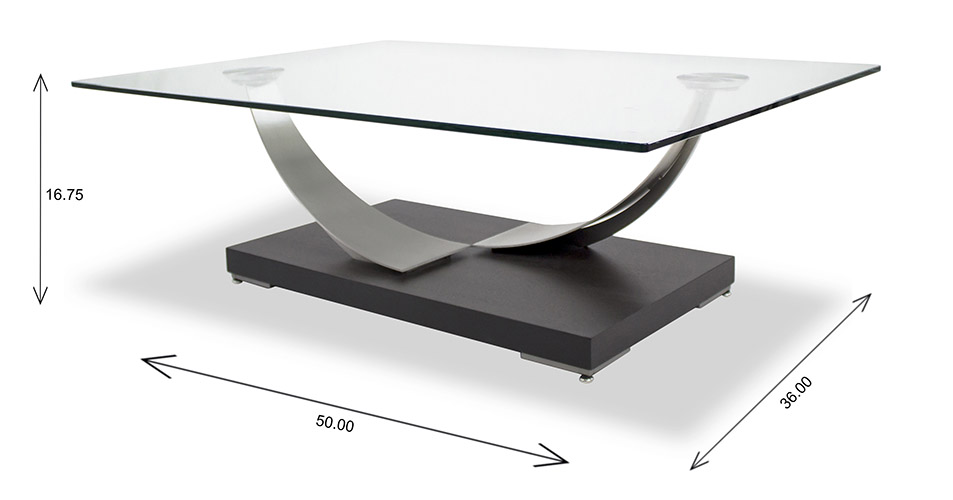 Elite Modern | WALNUT OPTIONS
With proper care, this furniture can last a lifetime. To protect your new furniture, we suggest the following:
Wood Finish Care:
Do not place in direct sunlight.
Arrange your furniture away from heating or air conditioning outlets.
Wipe up spills promptly. Water left over a prolonged period of time will cause white spots in the finish. Alcohol, perfume, after-shave and medicines can cause severe finish damage.
Dust frequently with a clean, dry, lint-free cloth. Clean the surface by rubbing in the direction of the grain. Dry thoroughly using a clean, lint-free cloth, and then apply furniture polish
Metal Finishes:
Wipe with a lint-free cloth which has been dampened in a solution of mild detergent and warm water. Do not use abrasive polishes or cleaners as this can cause severe finish damage.
Glass Care:
Apply any good quality glass cleaner to a clean, lint-free cloth, before wiping glass surface. Do not apply cleaner directly to glass surface to prevent damage to wood or metal finishes.