Simple, low profile
Available in 8 different finishes, Call or Visit and talk to a sales representative for details
Can be fastened to the wall as a floating TV stand
Made in Denmark
Available for in store pick up or local delivery
Description
Skovby SM931 TV Unit with plenty of new features designed for the Skovby 900 line. The Skovby SM931 TV cabinet has room for the usual electronic AV appliances. The built-in Skovby Remote Link system makes it possible to control these, even when the flaps are closed.
Skovby SM931 TV cabinet is prepared for wall-hanging
The Skovby SM931 TV cabinet is prepared for wall-hanging and mounting plates as well as fittings are included. The TV cabinet is easily adjusted to the right horizontal position and cords are led behind the middle section of the item. A base is also included so that the cabinet can be placed on the floor if needed. Cords can be led from room to room inside the cabinet.
Your Skovby Remote Link ® is compatible with all AV appliances receiving between 30-60 KHz, which is the standard of leading IRremote control brands.
The Remote Link electronics work within the frequency area of 30-60 kHz - it is compatible with basically all remote controls using infrared light.
The system works in such a way that when you point your remote control at the logo plate, the electronics inside the cabinet will repeat the signal so that you can control the equipment even though it is hidden inside the lowboard.
Skovby was founded in 1933 by cabinetmaker Thorvald Rasmussen. With vision, strenuous effort, and professional pride he created a foundation for sustainable and functional furniture design, which his son Villy Rasmussen and grandsons Preben and Jørgen Rasmussen have carried on ever since.
The driving force, and a shared passion spanning the three generations of cabinetmakers, is function. Skovby was among the front runners within functional extension systems for tables, and today the furniture company is world-renowned for a special talent to combine design and functionality. The continuous and direct reason for Skovby's success is the ability to develop designs. Products like the SM33 standout, which unites strong aesthetic expression with innovative function. We consider all components of our furniture. Not only wood is carefully selected, but also lacquer, fittings, packaging, not to mention textiles and chair foam, which comply with the strictest standards in the world as to fireproofing and wear.
Skovby creates an innovative design with subtle but vital details for everyday use which can be seen in their dining tables, sideboards, and dining chairs. View the full Skovby catalog of furnishings.
Many of our products have their own manufacturers warranty against workmanship deficiencies. If you are interested in additional stain protection services, ScanDesigns offers peace of mind stain protection program that is one of the best in the industry. ScanDesigns has partnered with Excelsior to create a clean, repair, replace program that if not used, you as the customer will be able to use the amount paid as a credit to future purchases once the plan has expired. If you don't use it, you don't lose it! For more information please visit our extended stain protection program. Excelsior Peace of Mind Stain Protection Program.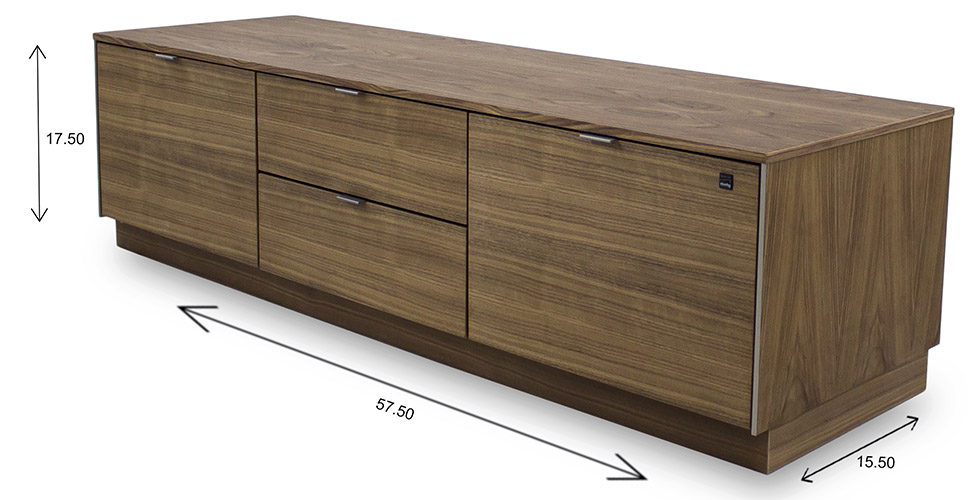 WOOD TYPES
Oak white oil
Smoked oak
Walnut lacquer
Oak oil
Walnut oil
Black wengé lacquer
Oak lacquer
Oak soap with
HPL laminate
Good advice and simple rules
Take good care
Sound traditions and experience have been inherited and our long history has given us know-how about furniture and its maintenance, which we would like to share with you.
If you follow our instructions and these basic rules, you can enjoy your Skovby furniture for many years to come.
Do not place hot items directly on your furniture.
Use coasters to protect the surface against hot, damp and coloured objects (colour may come off). Do not use cork coasters as damp can pass right through and into the surface of the item.
Always protect the surface when using sharp utensils.
Moisture is the worst enemy of all wooden furniture and therefore any spilt liquid must be wiped off immediately. The tabletop should not be covered with an airtight material such as plastic or an oilcloth for more than 12 hours.
Never place furniture too close to radiators or heaters.
In order to keep the colour of the wood, direct sunlight should be avoided as much as possible.
If in doubt, ask your Skovby retailer
There is a 5-Year limited warranty on extension mechanisms, patented extension systems, and fittings.